'Carolmac' McLemore, PA, Ret. USAF
Your Personal Real Estate Assistant
I know everything about Real Estate. Contact Me!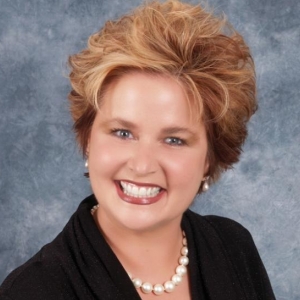 'Carolmac' McLemore, PA, Ret. USAF
Choice Realty Carolmac & Co., Inc.
P. O. BOX 1054 MANGO, FL 33550
Welcome to the Tampa Bay Area! I would be honored to serve your Real Estate needs. With my 25 years of full time experience I am sure we can find you the perfect fit. I am retired from the U.S. Air Force and MacDill AFB. I served in Desert Shield and Desert Storm as General Schwarzkopf's Flight Attendant and I am originally from Seattle, Washington. I love Tampa and serving people is my perfect cup of tea, so let's talk soon and share a cup!
What's trending now in the market
Vast Georgia quail hunting estate asks $26M

by

TRD Staff

on 2020-08-09 at 4:00 PM

A 5,100-acre farm with a rich political history is on the market for $26 million. Chokee Farm is being sold by the family of former two-term Georgia Lt. Governor Mark Taylor, whose father Fred Taylor bought the property in the 1990s and expanded it to more than 5,100 acres in subsequent years, according to Bloomberg. Much of the property is a forest reserve and a habitat for quail hunting, but […]

MGM, desperate for cash, launches "Work From...

by

TRD Staff

on 2020-08-09 at 1:00 PM

For decades, Las Vegas has attracted vacationers with its casinos, clubs and restaurants. Now, one desperate hotel operator wants to bring in the work-from-home crowd. MGM resorts has launched "Work from Vegas" business packages at the Bellagio and ARIA resorts, according to the Reno Gazette Journal. There are three packages, the cheapest five-day stay starting at around $100 per […]

Taubman's $475M Mall of San Juan gets...

by

TRD Staff

on 2020-08-08 at 4:00 PM

The Mall of San Juan, in Puerto Rico's capital, opened to great fanfare in 2015. But the last five years haven't been kind to the $475 million upscale shopping center, which has grappled with retail bankruptcies, natural disasters and the coronavirus pandemic. Today more than a third of the 631,000-square-foot mall is empty and the property will soon lose its last remaining anchor […]
2020 Homebuyer Preferences [INFOGRAPHIC]

by

KCM Crew

on 2020-08-07 at 10:00 AM

Some Highlights A recent study from HarrisX shows the current health crisis isn't slowing down today's homebuyers. Many buyers are accelerating their timelines to take advantage of low mortgage rates and staying home has enabled some to save more money to put toward a down payment. Let's connect today if your needs have recently changed and you're ready to make a […]

How Is Remote Work Changing Homebuyer Needs?

by

KCM Crew

on 2020-08-06 at 10:00 AM

With more companies figuring out how to efficiently and effectively enable their employees to work remotely (and for longer than most of us initially expected), homeowners throughout the country are re-evaluating their needs. Do I still need to live close to my company's office building? Do I need a larger home with more office space?

Why Homeowners Have Great Selling Power Today

by

KCM Crew

on 2020-08-05 at 10:00 AM

We're sitting in an optimal moment in time for homeowners who are ready to sell their houses and make a move this year. Today's homeowners are, on average, staying in their homes longer than they used to, and this is one factor driving increased homeowner equity. When equity grows, selling a house becomes increasingly desirable.
You can relax with confidence knowing you are in good hands
High probability of successfully completing the transaction
Excellent market knowledge of the area
We have an excellent reputation in the market
We have a lot of high profile contacts