'Carolmac' McLemore, PA, Ret. USAF
Your Personal Real Estate Assistant
I know everything about Real Estate. Contact Me!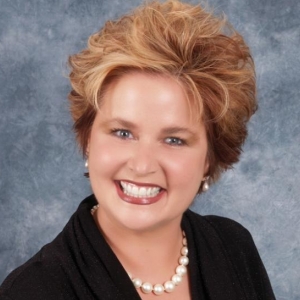 'Carolmac' McLemore, PA, Ret. USAF
Choice Realty Carolmac & Co., Inc.
P. O. BOX 1054 MANGO, FL 33550
Welcome to the Tampa Bay Area! I would be honored to serve your Real Estate needs. With my 25 years of full time experience I am sure we can find you the perfect fit. I am retired from the U.S. Air Force and MacDill AFB. I served in Desert Shield and Desert Storm as General Schwarzkopf's Flight Attendant and I am originally from Seattle, Washington. I love Tampa and serving people is my perfect cup of tea, so let's talk soon and share a cup!
What's trending now in the market
Off the grid: Developers eye "virtual power...

by

TRD Staff

on 2021-03-07 at 5:00 PM

A growing number of developers in the U.S. are investing in integrated solar power and battery systems for their buildings. Advances in energy storage technology and falling prices for batteries mean these "virtual power plants" are becoming viable for a variety of buildings and uses, according to the New York Times. The technology would also create more energy independence, coming at […]

Brooklyn Heights townhouse from "Moonstruck"...

by

TRD Staff

on 2021-03-07 at 2:00 PM

The Brooklyn Heights home that appeared in "Moonstruck" is hitting the market. The 4,455-square-foot townhouse at 19 Cranberry Street is asking $12.9 million, according to House Beautiful. The five-bedroom home is impressive even independent of its connections to "Moonstruck" stars Cher and Nicholas Cage. The four-story corner-lot townhome was built in 1829 and recently […]

Phat flat: Hedge funder nears deal for $153M...

by

TRD Staff

on 2021-03-06 at 7:00 PM

Hedge fund billionaire Suneil Setiya is said to be in talks to buy a massive London penthouse for around $153 million. The 14,000-square-foot unit that the Quadrature Capital founder is eyeing is located in the luxury residential complex known as One Hyde Park, according to Bloomberg. The unit has no internal walls and is completely unfinished, making its price tag all the more jaw-dropping. The […]
How to Prepare Your House for a Winning Sale This...

by

KCM Crew

on 2021-03-05 at 11:00 AM

Some Highlights With so few homes available to buy today, houses are in high demand, and they're selling fast. That means it's a great time to sell if you're ready to make a move. Let's connect to make sure your house is ready for a top-dollar sale this spring. It may be closer than you think!

Is It a Good Time to Sell My House?

by

KCM Crew

on 2021-03-04 at 11:00 AM

Last year, many homeowners thought twice about selling their houses due to the onset of the health crisis. This year, however, homeowners are beginning to regain their confidence when it comes to selling safely. The latest Home Purchase Sentiment Index (HPSI) by Fannie Mae shows that 57% of consumers believe now is a good time

How Smart Is It to Buy a Home Today?

by

KCM Crew

on 2021-03-03 at 11:00 AM

Whether you're buying your first home or selling your current house, if your needs are changing and you think you need to move, the decision can be complicated. You may have to take personal or professional considerations into account, and only you can judge what impact those factors should have on your desire to move.
You can relax with confidence knowing you are in good hands
High probability of successfully completing the transaction
Excellent market knowledge of the area
We have an excellent reputation in the market
We have a lot of high profile contacts